WELLness Programming & Activities
As a member of the International Council on Active Aging (ICAA), our wellness programming & activities align with the 7 Dimensions of Wellness – allowing residents to continue doing the things they love through a balanced approach that promotes physical, mental and emotional wellbeing.
Through daily scheduled activities and collaborations with leading academic, arts and cultural organizations in Calgary, assisted living and memory care residents can enjoy an array of in-house and external programming that support active living and lifelong learning. Some of these include: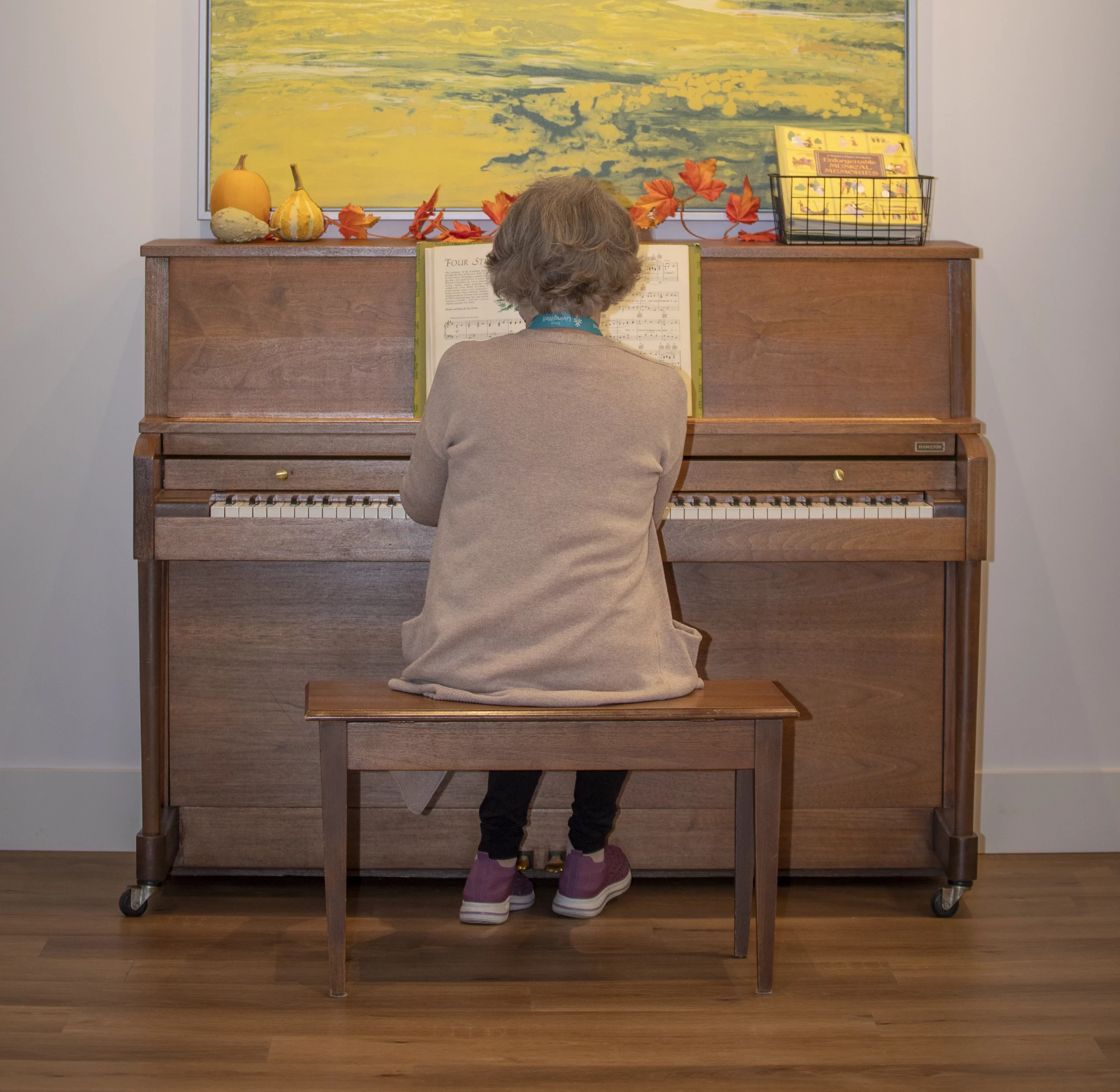 Performing Arts & Music Appreciation
Residents can enjoy live concerts, recitals, theatre, arts and cultural performances in our dedicated theatre or in the community. For shows and concerts hosted outside of the residence, transportation and chaperones will be arranged.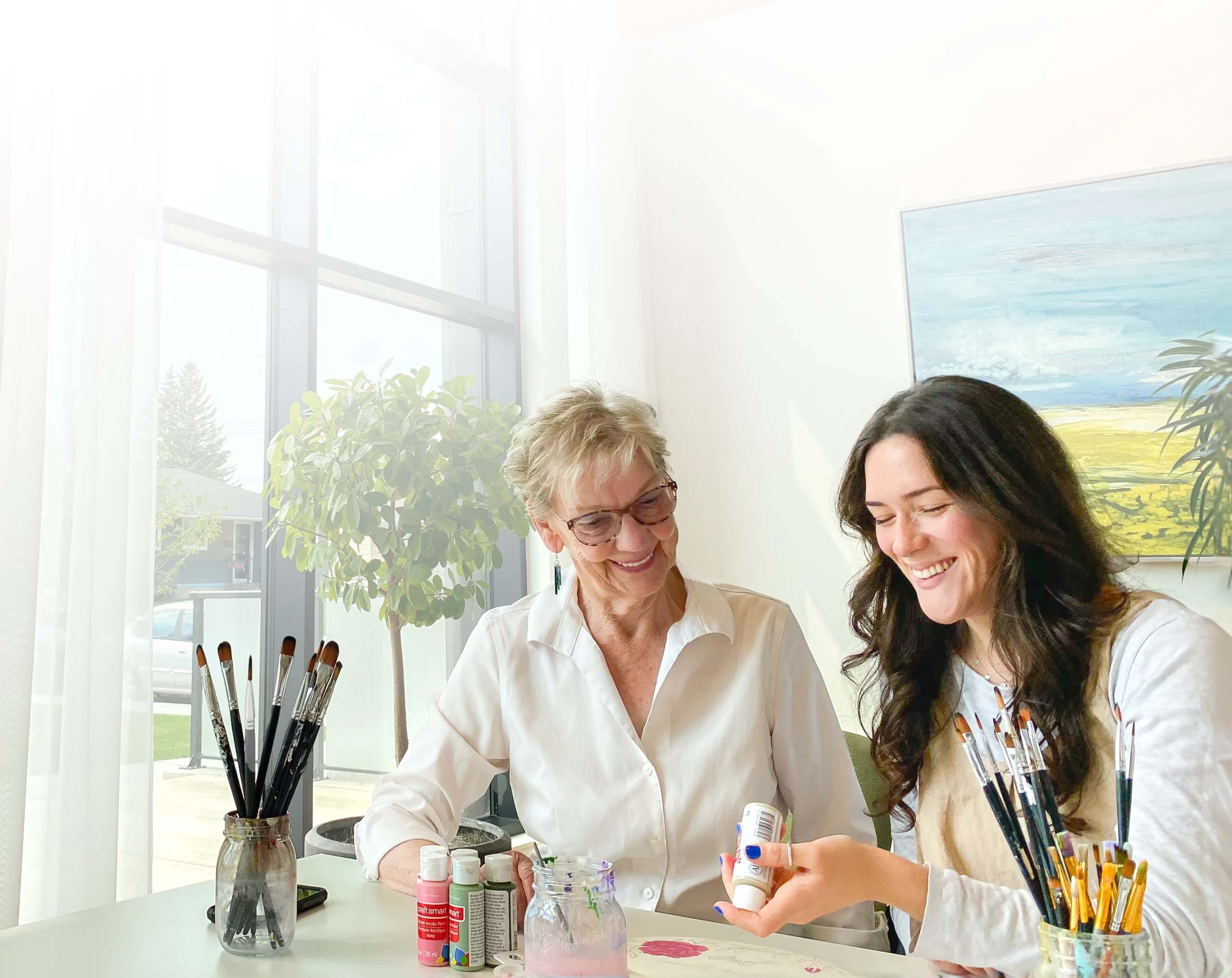 Art & Pottery
Professional artists and instructors host lessons and workshops in our custom studio, where residents can express their creativity and create one-of-a-kind masterpieces.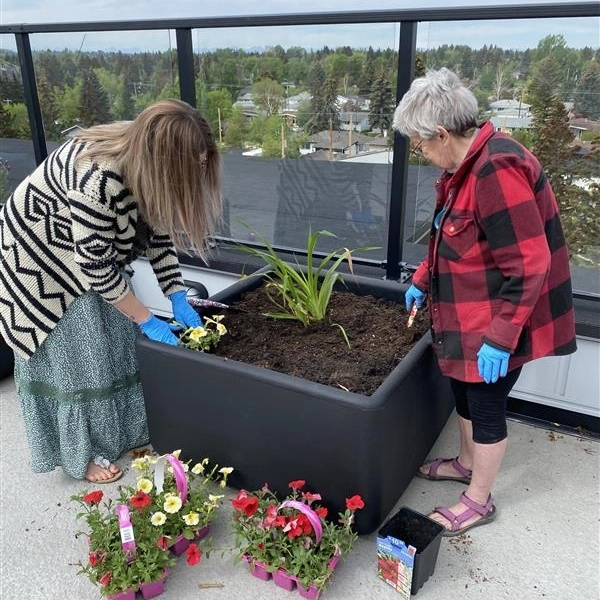 Gardening
Our new community garden offers residents the chance to flex their green thumbs and spend time outdoors on sunny days.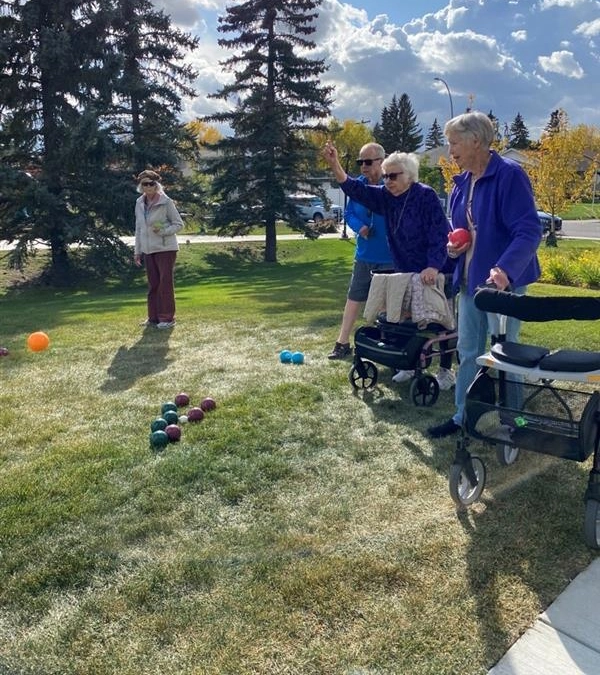 Organized Events
Weekly game nights, personal interest clubs, external excursions – the social calendar is always filled with entertaining activities.